The Department of Transport, Tourism and Sport has been advised that ABB via their subcontractors Tideway and Van Oord will be carrying out rock placement operations offshore at North Beach, Rush, and in the Irish Sea.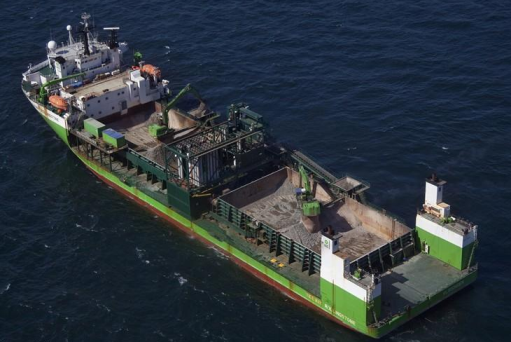 Operations will commence on 8th September 2012 for duration of approximately 10 – 12 days, subject to any weather delays.  Works will be undertaken by DPFPV Tideway Rollingstone(call sign PHYR) and DPFPV Stornes (call sign PCKX). The vessels will operate on a 24hr basis and will display appropriate day shapes & lights during survey/rock placement operations and will transmit an AIS signal. A full copy of this marine notice, including detailed coordinates of the operations area is available from the Department's website.
The vessels will be keeping a listening watch on VHF Channel 16 at all times during the operations. Operations will involve deployment of survey ROVs and fall pipe which will restrict the vessels' ability to manoeuvre. 
All vessels, particularly those engaged in fishing, are requested to give the "Tideway Rollingstone" and the "Van Oord", and their equipment, a wide berth and keep a sharp lookout in the relevant areas.
All mariners are reminded of their responsibilities under the International Collision Regulations and are reminded of Marine Notice No. 17 of 2007, which gives general advice in relation to the activities of vessels engaged in survey work for hydrographic, seismic, fishing research and underwater operations.
Skerries Coast Guard – a voluntary rescue unit of the Irish Coast Guard