All of the Skerries Coast Guard volunteers are kitted out with operational search and rescue equipment while responding to incidents or engaged in training exercises.
Personal Operational Equipment
This includes outer hi-viz orange & black jackets and black trousers. Rank markings are displayed on the front of the jacket. Rank markings are denoted as follows: one stripe (for team members), two stripes (for Deputy Officer in Charge) and three stripes (for Officer in Charge).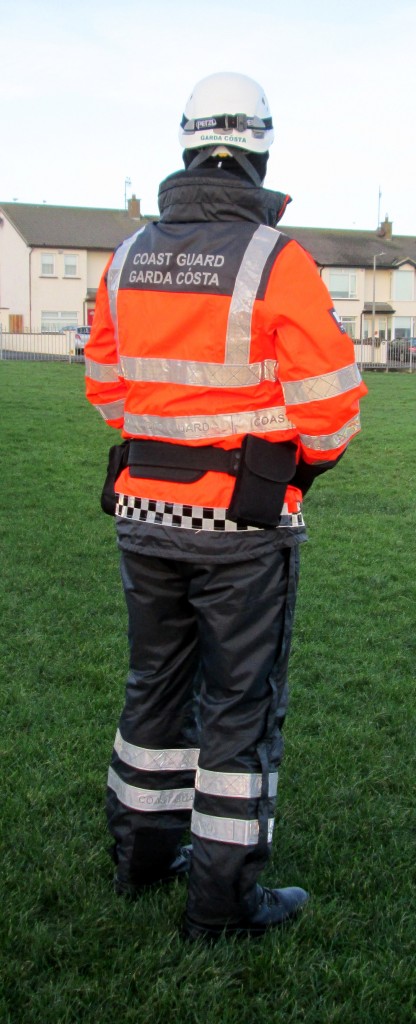 General Operational Equipment
On a typical incident this equipment includes:
White helmet with LED light (Red helmet denotes Officer in Charge)
Utility belt with personalised kit
275Newton automatic lifejacket
Personal LED searchlight
Portable marine VHF radio
In addition, each search team will also carry with them:
Emergency medical kit
20 metre rescue rapid throw lines
Long range binoculars
Powerful LED searchlight (1,600 ft range)
White parachute illumination flares
 For details of the Coast Guard's formal and working unifroms, please visit our

uniform page.