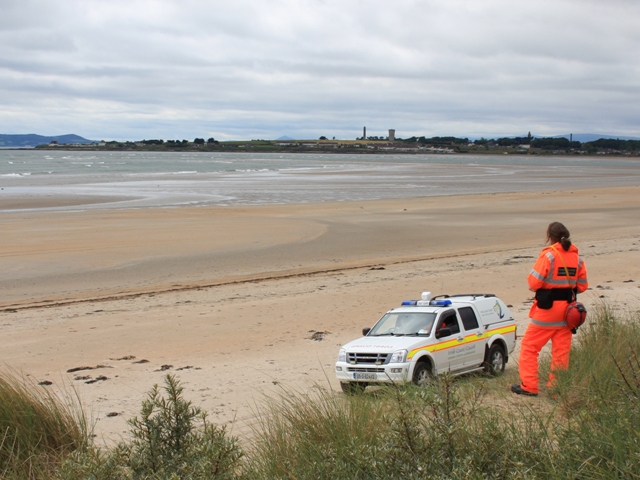 At 19:48 this evening, the volunteers of Skerries Coast Guard were tasked to investigate reports of an unmanned jetski adrift off the Balbriggan coast. A vigilant member of the public contacted the Coast Guard after spotting the object in the water some distance from the shore. The caller believed the object may have been an unmanned jetski adrift.
The Skerries Coast Guard team were immediately tasked to investigate the report. The primary concern in such cases is that the driver may have fallen from the jetski at speed and suffered serious injury. The Skerries team arrived at Balbriggan beach within minutes of the tasking and immediately began a shoreline search. The object was quickly identified and after detailed observation the team established it was a very small leisure craft, with persons on board. The vessel was not in difficulty and no further action was required.
Remember – if you spot someone in difficulty on the coast, or even if you only think that someone could be in difficulty, dial 999 or 112 and ask for the COAST GUARD. Do not assume someone else had made the call.
Incident #16 of 2011