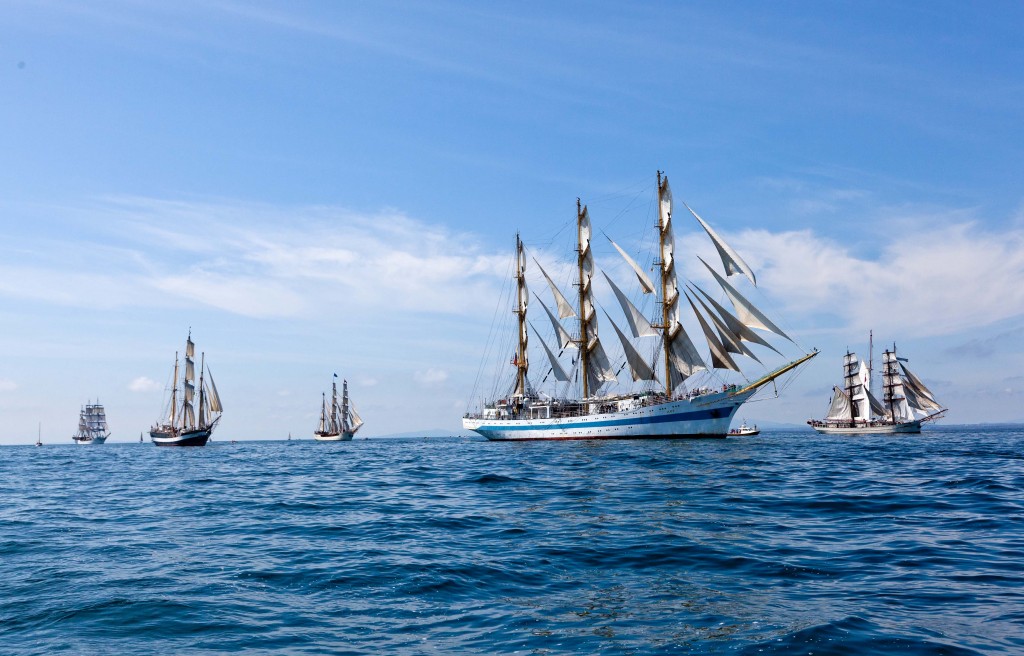 The Tall Ships festival is taking place in Dublin from Thursday 23rd to Sunday the 26th August 2012. The majestic tall ships will be berthed along the North and South Quays, allowing the public a fantastic opportunity to view up close these wonderful vessels.
The Irish Coast Guard will be one of the many organisations taking part in the event, with its crews on river patrols throughout the four days of festival fun, ensuring a safe and enjoyable event for all. Members of the Skerries Coast Guard team will be on duty at the Tall Ships event, along with their fellow volunteers from the Coast Guard stations of Dun Laoghaire, Howth and Greystones.
Skerries Coast Guard – a voluntary rescue unit of the Irish Coast Guard.
For more information about the tall ships and to find out details of the entertainment and festivities planned, visit http://www.dublintallships.ie/