Marine Notice #41 of 2013
The Department of Transport, Tourism and Sport has been advised by the Defence Forces that the "Flying Training School", Irish Air Corps, will conduct live Air to Surface firing practices on the following dates:
Ranges active from:
From 9th September 2013 to 14th September 2013 inclusive;
From 16th September 2013 to 21st September 2013 inclusive;
From 23rd September 2013 to 27th September 2013 inclusive.
Time:       08:00 to 17:00 Hours daily.
The danger area comprises the lands of Gormanston Aerodrome and the Air and Sea areas contained within a radius of 3 nautical miles centred on Gormanston Aerodrome with an additional area contained within a segment centred on Gormanston Aerodrome and bearing of 015º degrees true, through Mosney Railway Station and 106º degrees true, through Gormanston Railway Station seawards for a distance of 10 nautical miles.
Surface area to be engaged will be the beach area inside the 'D1' at Gormanston.
For the periods whilst the Range is active the sea zone within the danger area is excluded to all vessels.  A Naval Service patrol vessel will enforce the exclusion zone.  The exclusion zone 'D1' is indicated on British Admiralty Chart No. 44. All vessels are advised that they are required to remain outside of the exclusion zone whilst the Range is active.  All vessels in the area are recommended to carefully monitor the Radio Navigation Warnings that will be broadcast during the firing period.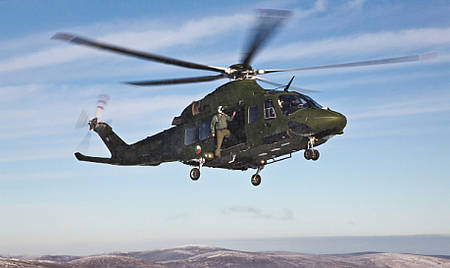 The full text of this Marine Notice is available from the Deprtment's website.