This morning, the Skerries Coast Guard team took part in a routine training exercise with the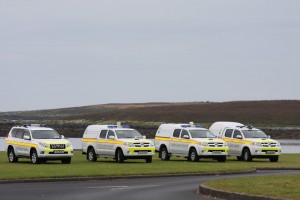 Coast Guard's Dublin based Sikorsky S92 search & rescue helicopter. The exercise took place at the Red Island headland, Skerries and the team were also joined by their neighboring Coast Guard team from Clogherhead Coast Guard Unit.
The Coast Guard helicopter landed on shortly after 10am and both teams took part in a number of routine flight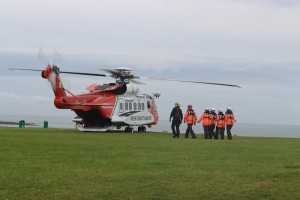 and winching exercises.
The exercise concluded at 11:30 and the Coast Guard helicopter departed back to its nearby base at Dublin Airport. The Skerries Coast Guard team extends its thanks to the public at Red Island for their cooperation in following the directions of Coast Guard personnel whilst this exercise took place.
Skerries Coast Guard – a voluntary search and rescue unit of the Irish Coast Guard