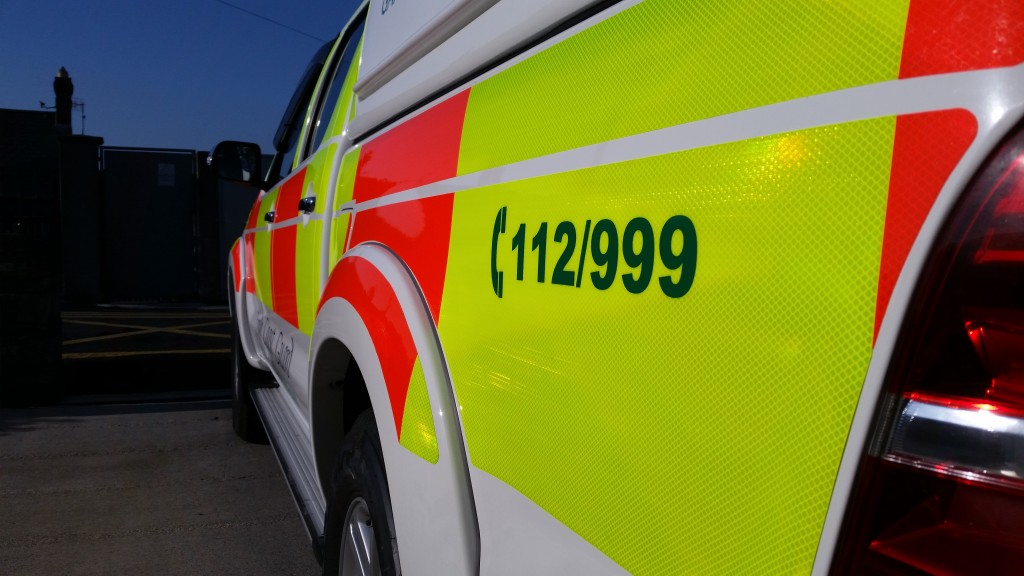 As 2016 drew to a close the Coast Guard released its customary end of year statement, outlining the key search & rescue highlights from 2016. 
Overall the Coast Guard coordinated some 2,500 incidents through its three Marine Rescue Coordination Centres based in Valentia, Malin and its Dublin Head
Quarters.  A total of 405 people who were rescued or assisted were categorised as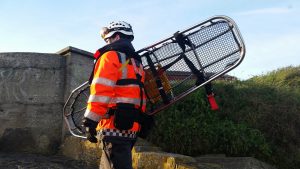 'lives saved' on the basis that the intervention precluded loss of life or severe risk of loss of life. The Coast Guard noted an increase in kayaking and surfing related incidents with a total of 45 individual incidents requiring a response being recorded. Coast Guard units and helicopters assisted with the recovery of forty five (45) bodies as a result of drowning and other missing person searches.
The tragic loss of Volunteer Caitríona Lucas cast a dark shadow over all Coast Guard activities. Caitríona, who was a member of the Doolin unit, was participating in a search operation off Kilkee on September 12th when she lost her life. She was the first volunteer member of the Coast Guard to lose her life on operational service.
The Forty Three (43) nationwide Coast Guard volunteer units responded to 1,042
incidents. The units provide; Search, Rescue Boat and Cliff Rescue services in addition to local community support during inclement weather or other emergencies. These Units also work closely with Coast Guard helicopters in supervising helicopter landing sites as used in provision of aeromedical support to the HSE.
The Coast Guard Helicopter service, operating out of bases in Sligo, Shannon,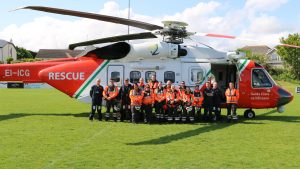 Waterford and Dublin, provide day and night Search and Rescue (SAR) services throughout the year. Coast Guard helicopters also provide day and night aeromedical support to the HSE augmenting the day time service provided by the Air Corps. As part of this service Coast Guard helicopters conducted sixty one (61) patient transfers from offshore islands. Separately the Coast Guard transferred Nine (9) patients to UK for emergency procedures mainly relating to organ transplant. Coast Guard helicopters assisted the HSE/National Ambulance Service on 258 occasions in 2016.
Use of Personal Locator Beacons (PLBs) and Electronic Position Indicating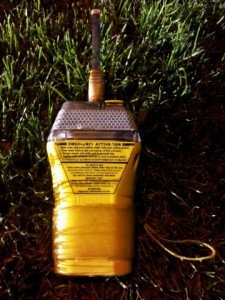 Radio Beacons (EPIRBs) were responsible for directly saving the lives of Five
Mariners in 2016 according to an end of year
commentary by the Coast Guard. One of these incidents related to a Coast Guard helicopter rescue of a lone yachtsman, whose yacht had overturned, 20 miles south of Co Wexford. A second related to the location and recovery of three fishermen whose vessel had sunk. The third incident concerned the location of a single crewed yacht which had become dis-masted off the SW Coast and was subsequently towed to Castletownbere, Co Cork.
The Coast Guard reminds the public to raise the alarm if they think they are in trouble, as it might be too late when you are in trouble.  The core message from the Coast Guard is;
If you see anybody in trouble at sea, on the coast or on cliffs call 112 and ask for the Coast Guard.
In conclusion Acting Coast Guard Director Eugene Clonan thanked all the staff and volunteers who have contributed to the many missions that were undertaken in 2016.  He concluded;  "I would also like to thank the Naval Service, Air Corps,  RNLI, Community Rescue Boats, Gardaí, Mountain Rescue teams, the National Ambulance Service, Fire Service, Irish Under Water Council and other statutory and voluntary services, who we have worked together so well throughout the year. I want to particularly recognise the many volunteers who responded with such professionalism, whether that be in the Coast Guard, RNLI, Community Rescue Boats (CRBI) or Mountain Rescue teams. Sadly – at this time we remember the family of Caitríona Lucas and recall Caitríona as a person who so embodied the volunteer ethos."
The full text of the statement can be read on the website of the Department of Transport, Tourism and Sport.