At 18:12 this evening, the Skerries Coast Guard team were tasked to investigate a report of persons stranded by the incoming tide. A vigilant member of the public had contacted the Coast Guard on 999 to report two adults on a rocky island outcrop near Balbriggan. The two people appeared to be waving at passing boats, trying to attract attention.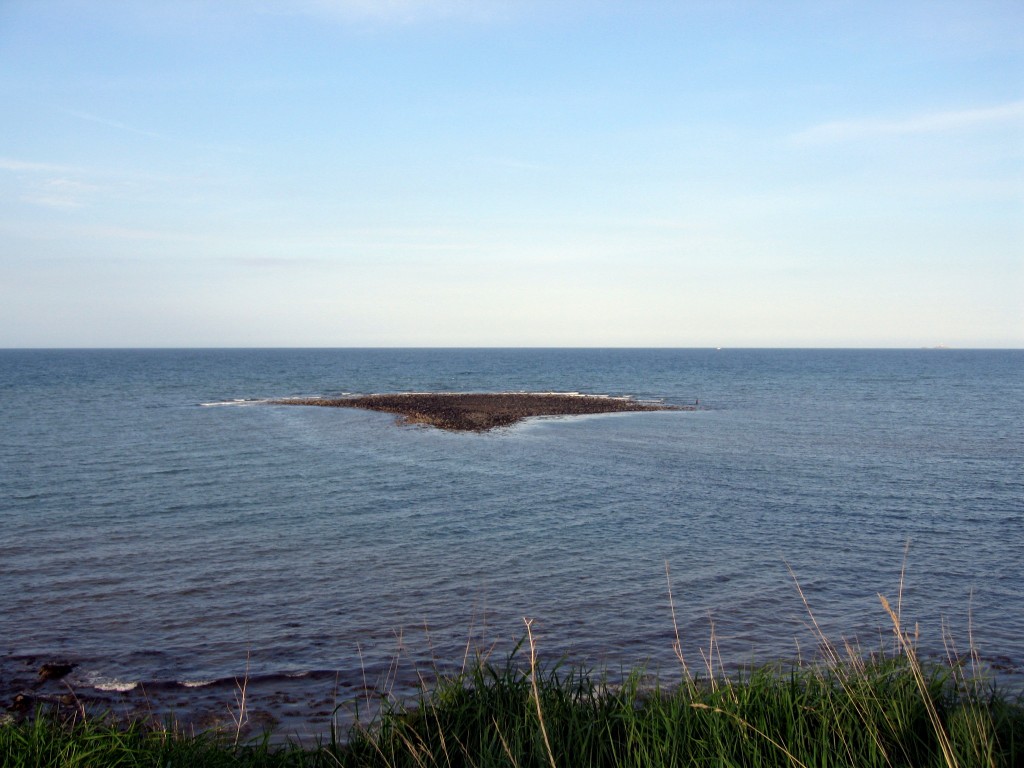 Within minutes, the Skerries Coast Guard team arrived at the clifftop overlooking the area, known locally as "Long Leg" and quickly spotted the two persons. While it is unusual for someone to remain on the rocks with the tide coming in, the two persons were rod fishing and did not appear to be in need of assistance. Although the next high tide was due within the hour, the height of the tide would not have been sufficient to completely cover the rocks. The Coast Guard made contact with the two people by phone and established that they had planned to continue fishing while waiting for the tide to ebb, and they would then make their way back to the shore later this evening on foot.
With no further assistance required the Skerries Coast Guard team returned to base.
Remember – if you spot someone in difficulty on the coast, even if you only think that person may be in difficulty, call 112 or 999 and ask for the COAST GUARD. Your call could save their life.
Incident #8 of 2011