This evening, RTE's popular Nationwide featured the recent Skerries Community fundraising "Walk to Shenick" which took place on the 7th April. This walk was organised by local volunteers to raise funds for a memorial at Skerries harbour to those lost at sea.
The Nationwide programme showed the many hundreds of local peolpe who turned out to support the walk, completing the round trip to the island. The programme also featured members of the Skerries Coast Guard team who were on duty at the walk, including a brief interview with the team's Officer in Charge Vanessa Gaffney. The Coast Guard helicopter, Rescue 116, also provided some aerial footage for the programme.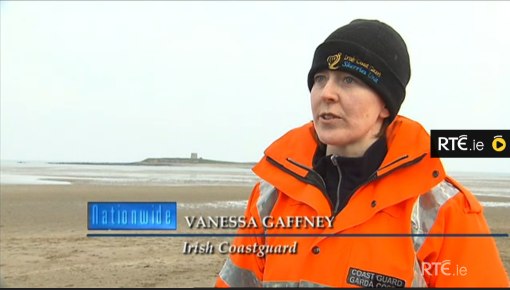 The episode of Nationwide can be viewed for a limited time on RTE's Player.
Skerries Coast Guard – a voluntary rescue team of the Irish Coast Guard.