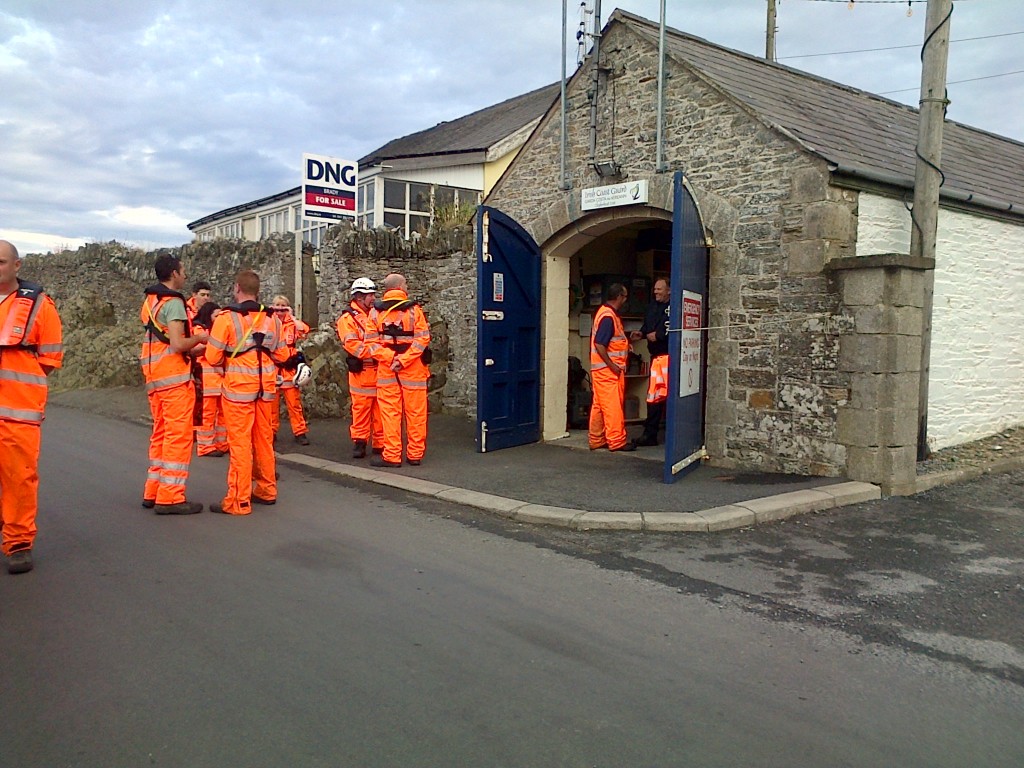 This evening, members of the Skerries Coast Guard team accepted an invitation from their neighbouring station of Clogherhead Coast Guard to attend a joint training exercise at Clogherhead.
During this exercise, the Clogherhead CG team were tasked to assist with a casualty injured on a headland near the station. Members of the Skerries Coast Guard team assisted Clogherhead CG with the successful extraction and treatment of the casualty.
Incident # 17 of 2013
Meanwhile, shortly before 22:00 the remaining Skerries Coast Guard team back at the Skerries CG base were paged to investigate reports of red flares sighted North of Balbriggan. The team conducted a coastline search of the area with nothing to report. Both the Skerries and Clogherhead lifeboats were also tasked to investigate the flare reports. No further action was required and the team returned to base.
Incident # 18 of 2013