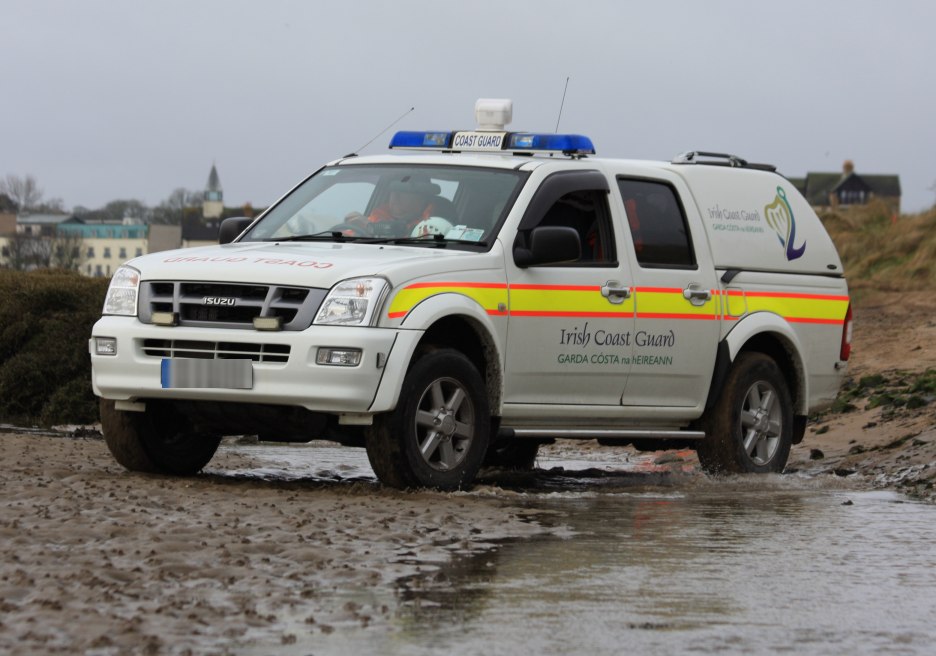 Late this evening the Skerries Coast Guard team were tasked to assist with a rescue near Donabate beach, Co Dublin. The Coast Guard's Maritime Control Centre had received a report that a group of three persons had raised the alarm having become disoriented in the area due to the falling darkness and unusually fast incoming tide.
The Skerries Coast Guard team, with the guidance of the Coast Guard's Dublin based Sikorsky S92 helicopter (Rescue 116) located the group and assisted them to navigate through the rough terrain and back to safety.
Remember – if you find yourself in difficulty along the coast, do not hesitate to raise the alarm. Dial 999 or 112 and ask for the COAST GUARD.
Skerries Coast Guard – a voluntary rescue unit of the Irish Coast Guard