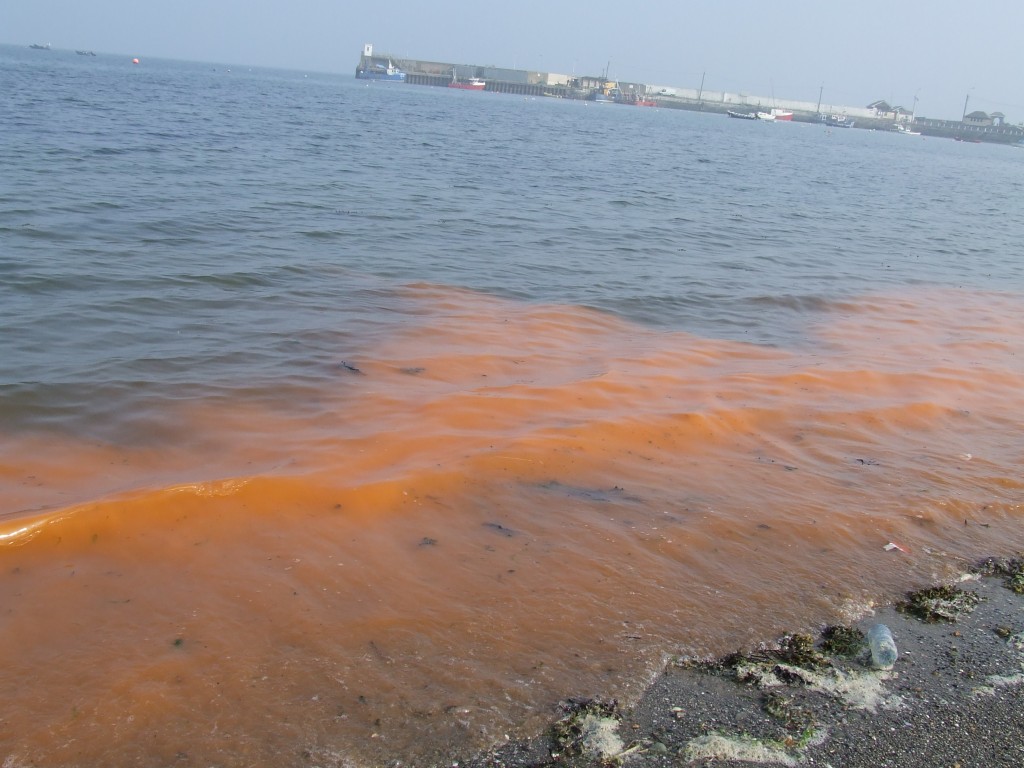 At 09:25 this morning, the Skerries Coast Guard team were tasked to investigate a public report of pollution on the North Beach in Skerries. The caller reported a murky orange substance at the water's edge, stretching for several metres along the shore.
Upon arrival at the scene, the Skerries Coast Guard team investigated the substance and concluded it was an algal bloom – a naturally occurring phenomenon that frequently occurs on the North Beach. Given the recent good weather, the concentration of algae in the water may have increased, leading to the orange discolouration. This is also known colloquially as "Red Tide". This poses no serious threat to humans, other than possible mild skin irritation in some cases.
The Skerries Coast Guard team conducted a detailed analysis of the algal bloom and this information will be passed to the Marine Institute in Galway to further their ongoing research into algal blooms in Irish waters.
Incident # 6 of 2011