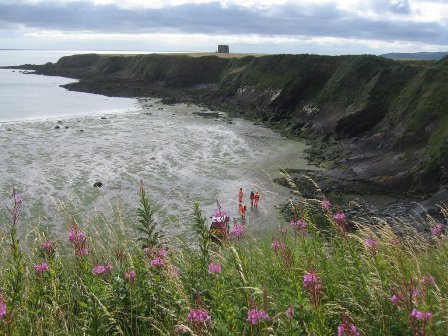 At 19:55 this evening the Irish Coast Guard's control centre received a 999 report from a member of the public who had spotted a flare near Loughshinny. The caller, who was on the water at the time, reported the flare to be white in colour and its trajectory resembled that of a marine parachute flare. The Skerries Coast Guard team were immediately dispatched to Loughshinny, 3 miles South of Skerries, to investigate the report.
Weather conditions on scene were favourable with light Force 4 SW winds, fair weather and good visibility. The area was thouroughly searched with nothing unusual noted. No further action requried and the team returned to base.
Remember – if you spot someone in difficulty on the coast, even if you only think someone could be in difficulty, diall 999 or 112 and ask for the COAST GUARD. Your call could save their life.
Incident # 20 of 2011