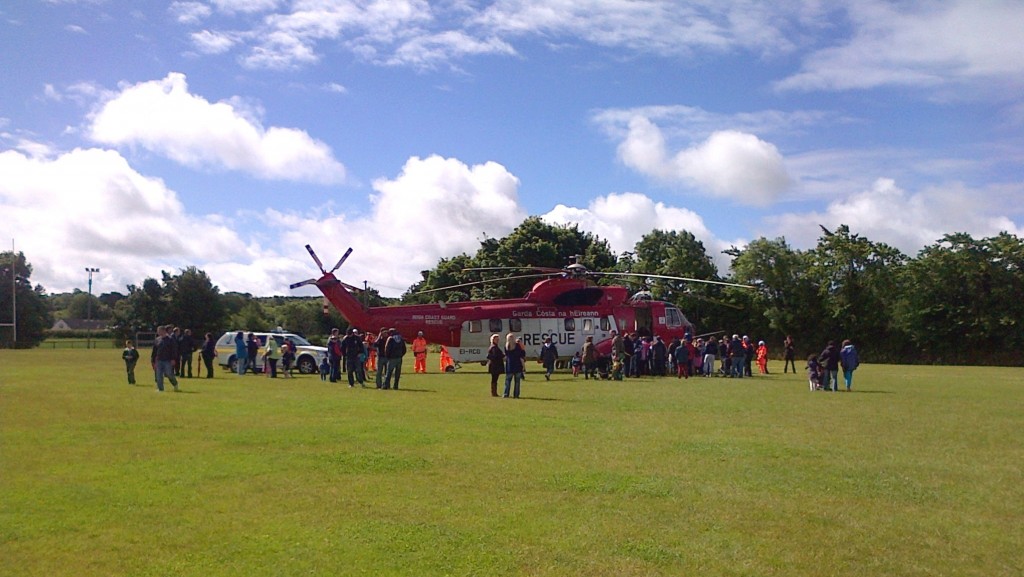 There was great excitment in the air as over 150 local national school pupls eagerly awaited the arrival of the Coast Guard's Sikorsky S61 helicopter to The Clann Mhuire GFC, Naul village. Children and parents had the opportunity to have a look around the helicopter and learn about the search & rescue work of the Coast Guard.
The Balbriggan Fire Brigade crew also attened the landing and took part in a training briefing on helicopter operations. The Coast Guard's Sikorsky S61 helicopter has played a vital role in numerous rescues in the local area in recent time, most recently at Balbirggan harbour earlier this week. Many thanks for Balbriggan DFB for taking part in the exercise.
More photos of the exercise are available in our online gallery.
Skerries Coast Guard – a voluntary rescue unit of the Irish Coast Guard