Update 22:00 Friday 25th April 2014
The FV Shirley Anne was successfully taken under tow to Balbriggan harbour this evening. After the afternoon's repairs by the owner the FV successfully refloated on the evening's high tide. The Skerries Coast Guard team monitored the towing operation from the nearby cliffs of Bremore. The Skerries lifeboat put a crew member on board the FV and assisted with establishing the tow with another FV, the Saint Elizabeth,  from Balbriggan harbour. Both FV arrived safely back into Balbriggan harbour shortly before 22:00. Clogherhead lifeboat also stood by in the area during the towing operation.
Update – Friday 25th April 2014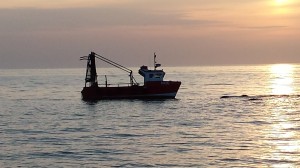 At first light this morning, the Skerries Coast Guard team checked on the grounded fishing vessel again. No pollution was noted in the area and the vessel remained intact and unmoved. Attempts will be made by the vessel's owners to recover the vessel later today. The Coast Guard's Dublin based helicopter, R116, also carried out an aerial observation of the area this morning. Further inspections are planned by the Coast Guard throughout today.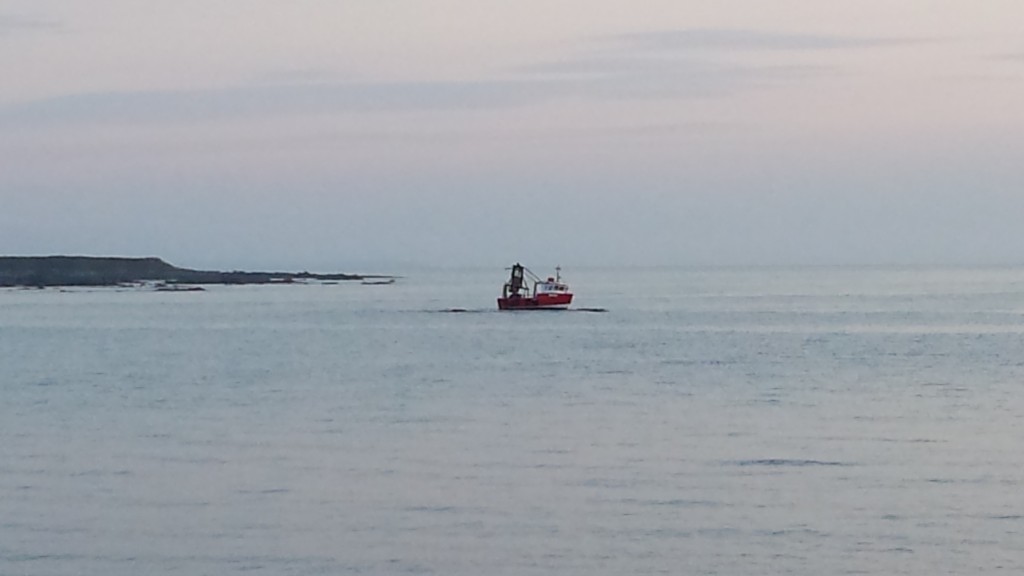 Thursday 24th April 2014
At 21:30 this evening the Skerries Coast Guard team were tasked to assist with a report of a fishing vessel with 3 persons on board aground north of Balbrigan harbour. The razor fishing vessel "Shirley Anne" was holed and listing heavily. Conditions on scene, whilst reasonabley calm, were extremely challenging with thick fog resulting in limited visibility (<50m).
The Skerries Coast Guard team arrived at the scene within minutes and quickly located the vessel, lying offshore on rocks. Unfortunatey the team were unable to reach the vessel however communications links were established. The Coast Guard's helicopter at Dublin airport was also tasked to the scene, however with the deteriorating weather conditions the crew were unable to deploy the winch to the fishing vessel. Gardai from Balbriggan also attended the scene at the shoreline.
Both the Skerries and Clogherhead lifeboats were tasked to the scene, and although hampered by the poor visibility, the Skerries lifeboat reached the striken vessel and recovered the three crew members safely aboard. Fortunately all 3 were uninjured.
Skerries Coast Guard – a voluntary rescue unit of the Irish Coast Guard.