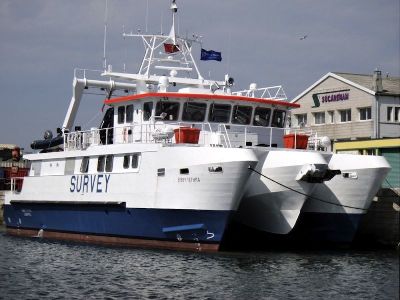 The Department of Transport, Tourism and Sport has issued a marine notice (No. 2 of 2012) to advise that a hydrographic survey will be undertaken offshore at Rush beach, North Dublin and the Irish Sea. For a period of 7 days from the 16th January 2012, the survey vessel SV Bibby Tethra (call sign 2EGF8) will operate on a 24hr basis. These operations will involve towing survey equipment up to 100 metres astern of the vessel along pre-defined survey lines, which will restrict the vessel's ability to manoeuvre. The survey area is marked with the red line in the map below: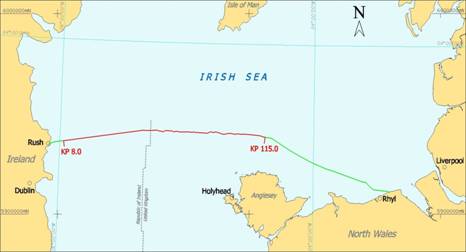 All vessels, particularly those  engaged in fishing are requested to give the SV Bibby Tethra and her towed equipment a wide berth and to keep a sharp lookout in the relevant areas.  Further information and photos of the vessel are available here.
The full text of the marine notice is available from the Department's website.
Skerries Coast Guard – a voluntary rescue unit of the Irish Coast Guard.
Remember – if you spot someone in difficulty, even if you only think they could be in difficulty, call 999 or 112 and ask for the COAST GUARD. Your call could save their life.