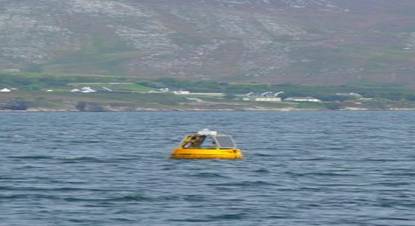 The Department of transport, tourism and sport has issued marine notice #25 of 2012 advising of the planned deployment of three oceanographic moorings in the western Irish Sea.
These oceanographic moorings will be collecting data for the Greater Dublin Drainage scheme of Fingal County Council.
From the 22nd May 2012 and for a period of 30 days, three oceanographic moorings will be deployed at various locations along the Fingal coast, approximately from Loughshinny to Portmarnock. The exact coordinates of each mooring is provided in the text of the marine notice, which can be accessed by clicking here.
These moorings will be visible on the surface of the water (picture shown above) and will display a light sequence of 5 yellow flashes every 20 seconds. All vessels are requested to give these moorings a wide berth.