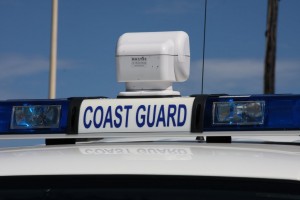 Shortly before 03:00 this morning, the Skerries Coast Guard team were tasked to investigate reports of a red flare. The crew of a fishing boat off the coast had spotted the flare, appearing just north of Skerries harbour.
The Skerries team investigated the report and while no further flares were sighted, it was concluded that the flare was fired from land. No further action was required and the team were stood down.
Incident # 8 of 2012
Remember – if you spot someone in difficulty, even if you only think that someone could be in difficulty, dial 999 or 112 and ask for the Coast Guard. Your call could save their life.