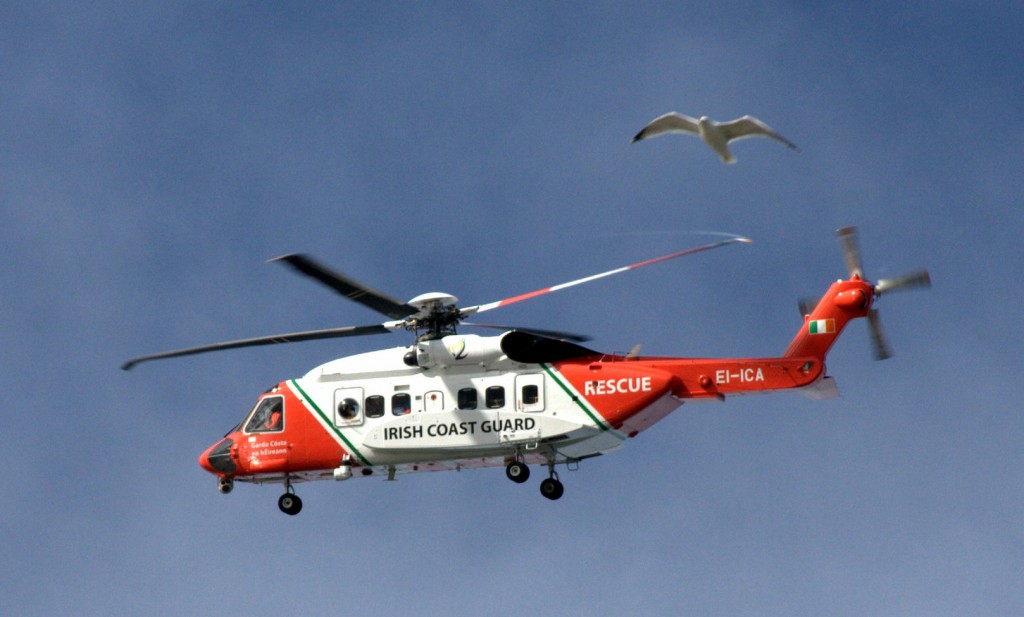 Shortly before 18:00 this evening, the Coast Guard's Maritime Coordination Centre received public reports of a kitesurfer in difficulty near Shenick Island, Skerries. The concerned 999 callers reported to the Coast Guard that while the kitesurfer was close to shore, they appeared to have difficulty with their equipment.
The Skerries Coast Guard team were paged to the scene and the Coast Guard's Rescue 116 helicopter was scrambled from its nearby base at Dublin Airport. The Skerries lifeboat was also requested to assist. The Skerries Coast Guard team arrived on scene within minutes and quickly located the stricken kitesurfer, who was wading slowly towards shore, assisted by two other kitesurfers.
The Skerries Coast Guard team assisted the casualty from the water and established that they were uninjured. No further assistance was required and Dublin Coast Guard stood down all rescue assets. The Skerries Coast Guard team assisted the kitesurfer recover all their equipment back up the beach.
The kitesurfer had earlier suffered a problem with their kite safety line while close to the South Strand beach and sensibly ceased surfing and began making their way ashore when the alarm was raised.
Remember – if you spot someone in difficulty dial 999 or 112 an ask for the COAST GUARD. Your call could save their life.