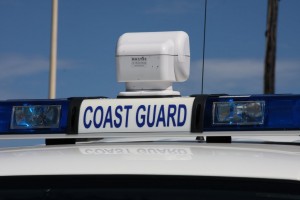 This morning, the Skerries Coast Guard team were tasked to investigate reports of a private vessel with 5 persons on board aground north of Malahide. The Howth RNLI ILB was also tasked to attend the scene.
The Skerries team arrived on scene and quickly located the vessel which was hard aground on sand off the coast north of Malahide. With a falling tide, all persons on board were rescued by the Howth ILB and brought safely ashore to the Skerries Coast Guard team. Fortunately all 5 persons were uninjured.
Remember – if you spot someone in difficulty dial 999 or 112 and ask for the COAST GUARD. Your call could save their life.