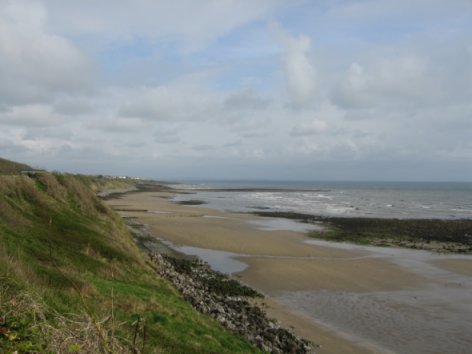 At 19:03 this evening, the Skerries Coast Guard team were tasked to investigate reports of multiple red parachute distress flares deployed North of Balbriggan. Concerned members of the public had contacted the Irish Coast Guard's control centre to report sighting the orange/red parachute flares.
The Skerries team were immediately despatched to the scene and observed a number of flares in the area North of Balbriggan, near the Gormonston army training camp. It emerged that the army were engaged in exercises in the area and these involved the deployment of illuminating flares. No further action was required and the team returned to base.
Remember – if you spot someone in difficulty or even if you only think that someone could be in difficulty, dial 999 or 112 and ask for the COAST GUARD. Your call could save their life.
Incident # 24 of 2011
Skerries Coast Guard – a voluntary rescue unit of the Irish Coast Guard